10776 Wilshire Blvd | The Carlyle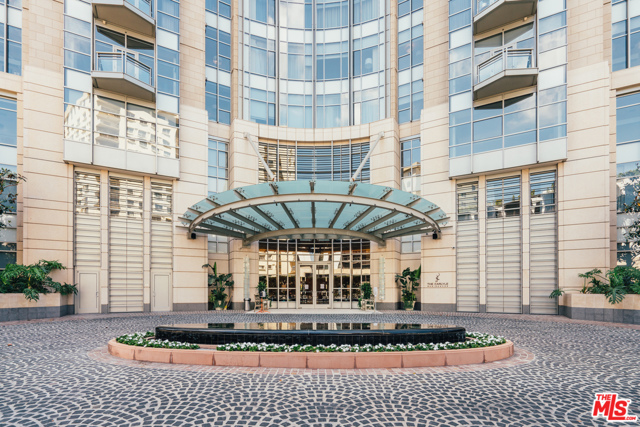 $3,495,000
Active
10776 WILSHIRE Boulevard 1803 /208B Los Angeles, California
2 Beds 3 Baths 2,735 SqFt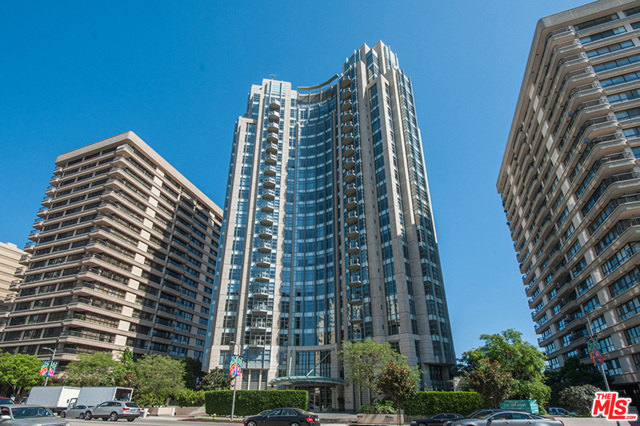 $3,350,000
Active
10776 WILSHIRE 2001 Los Angeles, California
2 Beds 3 Baths 2,765 SqFt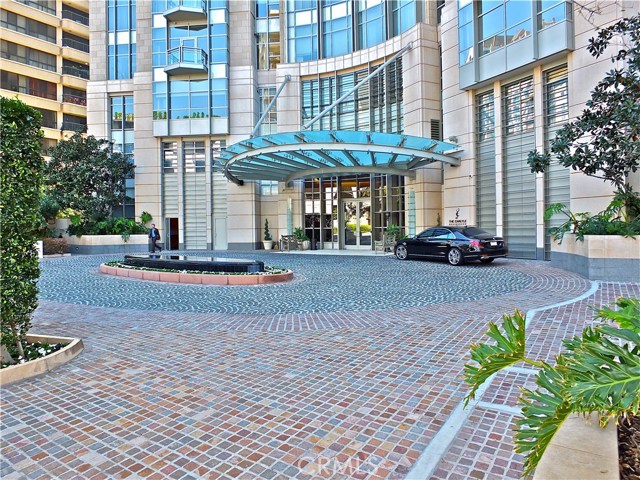 $2,599,000
Active
10776 Wilshire Boulevard 403 Westwood - Century City, California
2 Beds 3 Baths 2,772 SqFt 0.874 Acres
$26,000
Active
10776 WILSHIRE 2004 Los Angeles, California
3 Beds 5 Baths 3,407 SqFt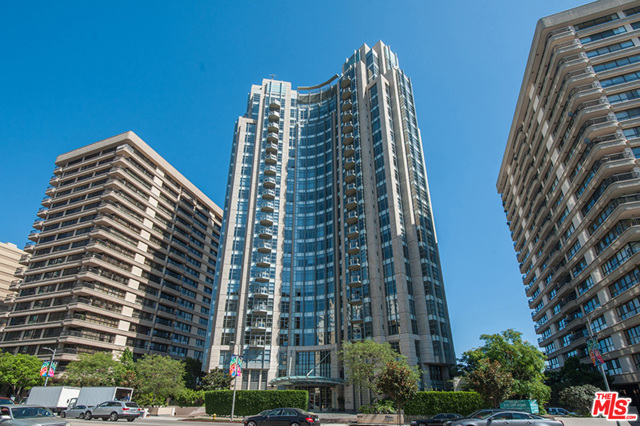 $19,500
Active
10776 WILSHIRE 2001 Los Angeles, California
2 Beds 3 Baths 2,765 SqFt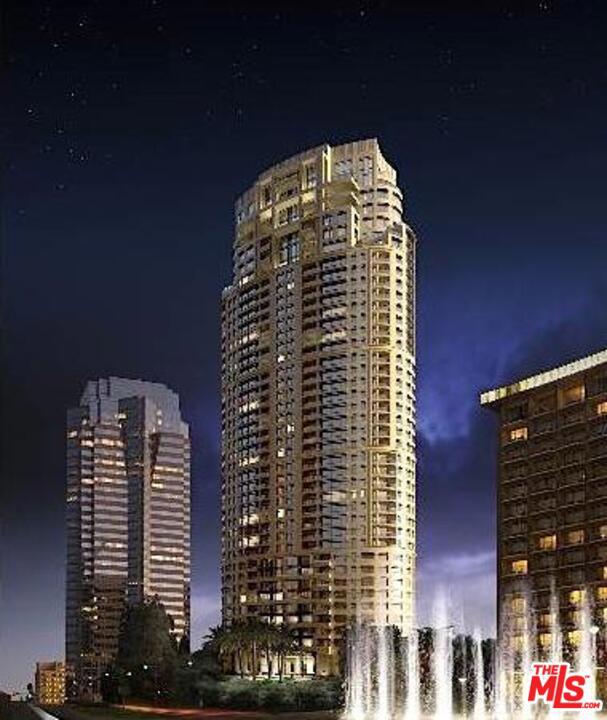 $11,000
Active
10776 Wilshire Boulevard 501 Los Angeles, California
2 Beds 3 Baths 2,765 SqFt
Carlyle Residences
10776 Wilshire Blvd
Los Angeles CA 90024
The Carlyle is a 24-story 78-residence high rise on the Wilshire Corridor in Westwood. Built-in 2009 by Elad Properties, who also developed the New York Plaza Hotel, The Carlyle is one of the new buildings on the corridor. Miki Naftali, CEO of Elad said they wanted to bring 'the flavor of New York to LA' with the Carlyle. The moment you drive onto the European style cobblestone circular driveway and park beside the jet-black oval fountain you are greeted by white glove valets in uniforms; you start to feel like New York.
The Carlyle was designed by KMD Architects who also designed 'The Wilshire' nearby. The Building has huge sheets of glass and stone cladding. Amazing views to the South and North from the upper floors. Condos are spacious and have direct elevator access, as you'd expect with a full-service highrise, the building has amenities galore!
3Bedroom / 4.5Bath
3,370 sqft
VIEWS: SW
Balcony: 2
Record Sale? $15M 3/31/2017 #2401
Turnover?
Appreciation?
The Carlyle has 78 residences, with six penthouse units on the top three floors. The units are large (2,800sqft to 3,500sqft) on floors 3-19. There are only 4 units on each floor. All of the floorplans are a single story. Every unit has direct elevator access. The South Facing units (02, 04) have premium views and are larger 3 Bedrooms units that are 3,500 sqft. The North facing units (01,03) are 2 bedrooms and smaller at approximately 2,800 sqft. The 3 bedrooms sell between 3M and 5M. The 2 bedrooms sell between 2.5m and 3M. Penthouses are approximately 5,000 sqft and sell between 8M-15M. 
Condos have a formal entry with a foyer that opens up to a very large living room with walls of windows that let natural light flood in. There 11-foot ceilings throughout. Living rooms have a gas fireplace with a stone mantel and a see-through door that opens up to a small Juliet balcony. The Larger 3 bedroom floorplans have two balconies, one in the living room and one off the master bedroom.
Original developer Kitchens came in two styles, a traditional (White Counters with Teak Dekor Poggenpohl cabinets) and a modern style (Black Counters with White Cabinets). There is a large center island. The formal dining right off the kitchen has wonderful views and comfortably seats 6-8 guests. Every bedroom has its own ensuite bathroom. 
Condos have HUGE Masters with a private master bath and walk-in closets. The 3br floorplans have his and hers master closets and his and her master baths. I really like the tubs in the master. 
Pool & Spa (Heated Lap Pool 53' x 13' between 3′ – 5'4" deep)
Fitness Center (over 2,000sqft designed by Sports Club LA)
Wine Storage (how many bottles?)
Elevator (x4)
Lobby – I love the lobby in the Carlyle, it's such a grand space. There is an original $1M glass-blown chandelier by Dale Chihuly dangling in the lobby!
Chihuly standing in front of Fiori di Como
I became a Chihuly fan when he did Fiori di Como in the Bellagio 1998, the glass he did there reminds me of umbrellas, very beautiful and inspiring.
Laundry is inside each condo in a laundry room with side by side Miele washer dryers. There is extra cabinets and a countertop for folding and sorting.
How much are the Carlyle Residences condos HOA Dues?
HOA Condo dues in the Carlyle range from $3,000 to $4,000 per month depending on the condo's square footage (Large square foot means higher dues, smaller square foot means lower dues). HOAs typically go up about 3% a year, on average, to adjust to inflation. HOA's review their annual budgets in December and will usually increase dues for the year if there is an increase in January.
What do the HOA dues at the Carlyle Residences cover?
HOA dues cover Water & Trash, Building insurance, reserves, Property Management, Common Area Maintenance, Valet and Front Desk, Earthquake Insurance
What does the Homeowner have to pay for?
Owners are responsible for Electricity, Gas, Internet and Cable, and Condo insurance
Are there any special Assessments?
What is the Pet Policy at the Carlyle Residences?
1 pet limit, but you can request from the HOA board 2 pets. Some dog breeds are restricted (Pit bulls, Doberman) See CCRs
What is the Rental Policy at the Carlyle Residences?
Leases need to be 1 year or longer, no other restrictions. The HOA board may grant an exception for shorter-term rentals 
EQ Insurance?
Yes the Carlyle has Earthquake insurance that is included in the regular HOA dues. 
CCRs?
Carlyle CCRs Download link:
https://www.dropbox.com/s/dbkxzm8gvm4ksl0/10776%20wilshire%20blvd%20ccr%20.pdf?dl=0.
Are there any Special Move in Instructions?
Can you have a BBQ on the Balcony?
Who is the Property Management Company?
Action Management
actionlife.com
800-400-2284
Are you interested in the Angelino Heights area? Let's chat today, click the button below!