10787 Wilshire Blvd | Marie Antoinette Condos
$1,999,000
Active
10787 WILSHIRE Boulevard PH1 Los Angeles, California
4 Beds 4 Baths 2,539 SqFt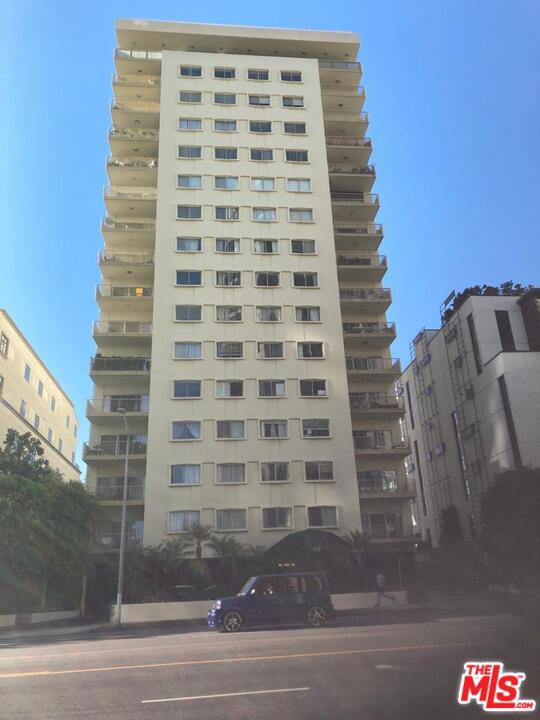 $880,000
Active
10787 Wilshire Boulevard 903 Los Angeles, California
3 Beds 3 Baths 1,459 SqFt
Marie Antoinette Condos
10787 Wilshire Blvd
Los Angeles, CA 90024
Marie Antoinette is a 55-unit 16-floor highrise on the Wilshire Corridor in Westwood. Originally built as apartments in 1962 by Donald & Denise Duncan at a cost of $3M. The architects for this project were Weber and Nicholson and the builder was Diverco construction. The building has an 18th Century French-inspired design, which you can still with the beautiful glass chandelier hanging in the lobby. There was once an oil painting portrait of Marie Antionette in the lobby but that is gone now. Equity Associates converted the Marie Antionette into condos in 1979 and it opened simultaneously with the Crown Towers conversion and The Wilshire Holmby conversion. There are 2 penthouses. No amenities besides the front desk and valet. All utilities are included in the HOAs
Record Sale? #1701 $1,225,000 9/26/2006
Turnover? 2 condos a year or about 4%
Appreciation? 3.5%
All of the floorplans in 10787 Wilshire Blvd are single story. Stacks 1 & 2 face the street and Stacks 3 & 4 face the back. There are only 4 condos on each floor. The building has cantilevered balconies with steel ring railings and concrete window surrounds that give it a unique look.
Kitchens are compact and have gas stoves and a separate maid's entrance. The wall isn't load-bearing, so some owners have completely opened them up. You can put hardwood floors throughout the living areas.
The living rooms are very large and get plenty of light. Each floorplan has a Master bedroom suite with a walk-in closet and a small master bathroom.
2 bedrooms plus a den, 1,400 sqft to 1,600 with a few large units on the 2nd floor and the penthouses.
One interesting thing about the floorplans in the Marie Antionette is the dens that connect to the balcony. Some owners open them up to get a larger living room while others enclose them to make a 3rd bedroom.
24 Hour Front Desk & Valet
Extra Storage (Located in the Basement)
Elevator
Each condo gets two parking spaces. Tandem side by side? Can you self park? Guest Parking? – 3 level parking garage for
Laundry is inside each unit. There is a stacked washer dryer in a laundry closet close to the kitchen. Dryers are Gas.
How much are the Marie Antoinette Condos HOA Dues?
What do the HOA dues at the Marie Antoinette Condos Cover?
HOA dues cover: All Utilities (Gas, Electric Water & Trash), Earthquake Insurance, Building Insurance, Common Area Maintenance, Reserves.
What does the Owner have to pay for?
Owners are responsible for internet and cable, and Condo Insurance.
Are there any special Assessments?
What is the Pet Policy at the Marie Antoinette Condos?
Rental restriction, owners can only rent their unit after they have lived in the unit for 1 year
Leases must be one year
CCRs?
Are there any Special Move in Instructions?
Can you have a BBQ on the Balcony?
No BBQ's are allowed on the Balcony
Who is the Property Management Company?
Front Desk:  310-475-7651
Are you interested in the Angelino Heights area? Let's chat today, click the button below!