10445 Wilshire Blvd | The Grand
$2,495,000
Active
10445 Wilshire Boulevard 2005 Los Angeles, California
2 Beds 2 Baths 1,945 SqFt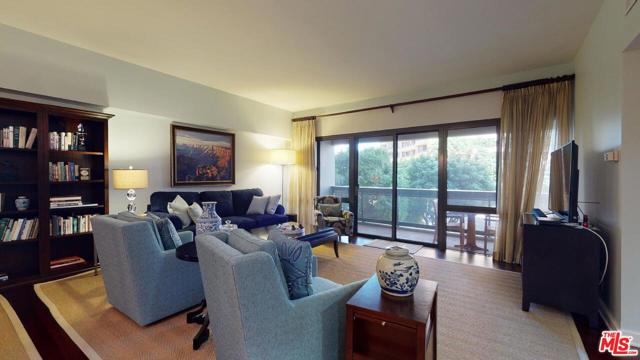 $899,000
Active
10445 WILSHIRE 202 Los Angeles, California
2 Beds 2 Baths 1,922 SqFt
$849,000
Active
10445 Wilshire Boulevard 904 Los Angeles, California
2 Beds 2 Baths 1,649 SqFt 0.754 Acres
No properties found
The Grand
10445 Wilshire Blvd
Los Angeles ca 90024
Good, Better, BEST, GRAND! 10445 Wilshire is a 109-unit 21-story high rise on the Wilshire Corridor in Westwood. Built-in 1980 by Najar Development Co, a subsidiary of French development company 'Compagnie Commerciale et immobiliere of Paris'- this was the French company's first US project. They enlisted Welton Beckett & Associates as the architect- a well known Los Angeles Commercial firm. To me, the Grand has a vaguely commercial office vibe about it- with huge wide-open rooms and tinted glass windows that save on energy costs. The name of the building originally was L'Elysee – it was built as condos but was rented out because it came on in a bad market–  in 1999 Crescent Heights (who also built the Remington and Regatta) took over and sold out the condos, redid the lobby. They offered two prices- the tenants could buy their condo as is, or pay a higher price to have it remodeled. If the tenant didn't want to buy the unit it was sold when they moved out. When Crescent Heights took over they rebranded the building to its current name the Grand (Special thanks to Jonathan Sands). These condos have huge balconies, like its neighbor across the street the Churchill. The Top floor of The Grand is one gigantic 6,000 sqft penthouse.
Record Sale? 1004+1005 $2,500,000 7/7/2017
Turnover?
Appreciation?
All of the floorplans in the grand are single story. There are (108) 2 bedroom 2 bath condos that range in SQFT from 1,500 to 2,000 sqft. Pricing for 2 bedroom condos is between $1,000,000 to $1,200,000 depending on the floor and condition. 10-foot high ceilings in all condos. Double Entry wood doors make it easy to move large items like coaches or pianos. These condos have huge balconies with acrylic railings. Kitchens are a good size (not just for storing a spare pair of shoes in the oven) and are semi-open and have electric cooktops and recessed lighting. Condos on the 15th floor and above have gas fireplaces in the living rooms. Hard surfaces are allowed- I have seen wood, carpet, and tile installed in different unit's bedrooms and living rooms. The original design included wet bars in the living room but many of those have been removed during remodeling.
Floor-to-ceiling tinted black windows reveal stunning views of Little Holmby Hills, UCLA, and Bel-air to the north and Century City and Westwood to the south.
Each condo has its own master bedroom suite with a master bathroom with a separate tub and shower and double vanity and walk-in closet. Central HVAC. Units have their own individual heat pumps and water heaters.
24 Hour Front Desk & Valet
Pool & Spa (Heated, with a 5-foot deep end)
Party Room (w/ full Kitchen and a bathroom) & Library
Elevator (3)
Each condo gets 2 deeded parking spaces. Parking is a mix between side by side and tandem. Owners are allowed to self-park if you don't want to valet. There are over 30 Guest Parking spaces.
Laundry is inside each condo, so no need to worry about sharing soiled suds with any of your neighbors in a community laundry room. Some floorplans have a washer dryer in the kitchen while others have a laundry room.
How much are the Grand condos HOA Dues?
What do the HOA dues at the Grand Cover?
HOA dues cover Common Area Maintenance, Building Insurance, Reserves, Water & Trash.
What does the Homeowner have to pay for?
Are there any special Assessments?
What is the Pet Policy at the Grand?
What is the Rental Policy at The Village Green?
You have to own the condo for 1 year before renting it.
CCRs?
The Grand CCRs Download link:
https://www.dropbox.com/s/lnedvewyaoup54v/10445%20wilshire%20blvd%20ccr.pdf?dl=0
Are there any Special Move in Instructions?
Can you have a BBQ on the Balcony?
Who is the Property Management Company?
Are you interested in the Angelino Heights area? Let's chat today, click the button below!