8535 West Knoll Dr | West Knoll Condominiums
No properties found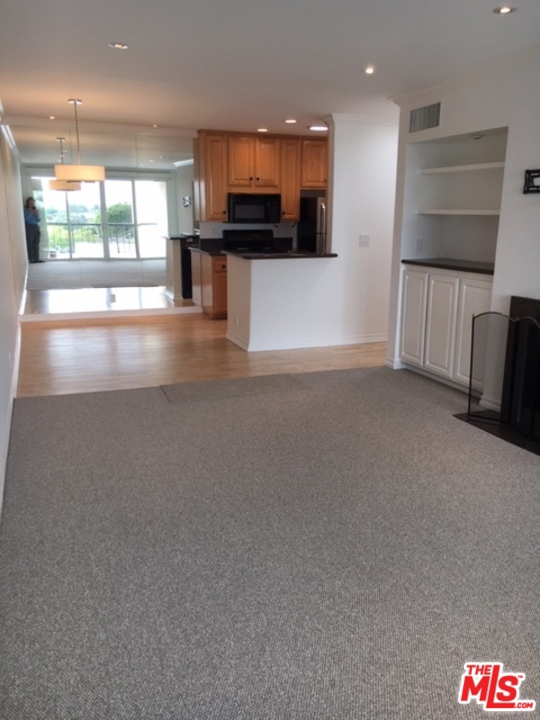 $2,800
Active
8535 WEST KNOLL Drive 316 Los Angeles, California
1 Beds 1 Baths 832 SqFt
West Knoll Condominiums
8535 West Knoll Drive
West Hollywood CA 90069
Summary
8535 West Knoll is a 66 unit West Hollywood mid rise condo built in 1974 in the Norma Triangle Neighborhood of West Hollywood. West Knoll has recently undergone some renovations in the hallways and lobby so it has a very up to date feeling. This location is exceptionally walkable, just being down the road from Santa Monica Blvd and a host of Restaurants, Shopping, Bars and nightlife. The Condos in the building are mostly 2 bedrooms (48) but there a few 1 bedrooms (18) and are very reasonably priced for being in such a great area. The building is Pet friendly.
West Knoll is a somewhat bizarre little street. It curves in an arch and intersects with a roundabout. It is only Accessible from Santa Monica Blvd going West, or from Westmount Dr from Holloway to the North.
Street parking in West Hollywood is always a mess, so it's really nice that this building has a 7 car guest parking lot for your visitors.
The East side of West Knoll looks out over to Commercial on La Cienega Blvd, that are a store and a small motel. There is quite a bit of set back between the commercial buildings and West Knoll because West Knoll has a Parking lot, and then those buildings have their own parking lots in between so it creates some separation. The Most Desirable sides of West Knoll are West and South.
North depends on if you like to look into a courtyard or not, more on that later.
La Cienega Blvd area has some great cheap to expensive restaurants. The Strip Mall at the corner of Willoughby Ave and La Cienga has a great New York Style pizza place that sells by the slice  and a good Asian Restaurant. They are both very reasonable.
La Cienega has some high end shopping with Antique stores, Persian rug stores, and furniture stores. All the way down to Beverly is the Beverly Center and Beverly Connection for good shopping.
Coffee drinkers will like having the Starbucks at the corner of Westmount and Santa Monica, again only a short 2 minute walk from West Knoll. Just Across the Street is a Bright PINK Trader Joe's that you can't miss, and there is a 24 hour fitness on the south side of Santa Monica for your fitness needs. In the mood for upscale dinning? Fig and Olive  is a celebrity favorite.
I recently tried the menu at Dialog café at the corner of Holloway and Palm and I can say that they sweat the smallest detail. It's a family run restaurant and the owners are very friendly and there most days. They serve breakfast all day and have great coffees.
Features
All Condos are single Story with all living space on one level.
One gripe a Buyer might have is that these condos aren't very big. The 2Br's range in sqft from 1,350 to 1,150- which is plenty big, but by no means huge. The 1brs are 850 sqft.
In my experience I have found that the majority of owners in West Knoll spend tons of money fixing there condo out to exactly the way they like it. This is great because the condos that come for sale are usually nicely remodeled, and I can tell you from looking at a bunch of them that no two are alike. There are so many great design places around like Pacific Design Center, and Emser Tile, that you will get plenty of inspiration for decorating your new place. One of my favorite sites online for design ideas is apartmenttherapy.com, they have a great news letter that will keep you up to date with all the latest trends.
People who choose midrise for building size pick it for the same reason that Goldie Locks chose the Medium Porage. Not too big, not too small. 1155 La Cienega is a West Hollywood Highrise just around the corner that is comparable in price to West Knoll. Buyers who chose West Knoll over Westview Towers want a sense of community, but not that big. The trade offs between the two are Westview Tower has better amenities, and great views, however higher HOAs and more residents.
The advantage you have with a midsize condo building over a small building (10-20 condos) is the HOA tends to be stronger.
The Floorplans for West Knoll are walk in to a hallway that has a Galley Kitchen, and a combined Living Room and Dining Room with Fireplace. Every Unit has a small 5X15 Balcony off the living room. One Guest Bathroom and one Bathroom in the Master.
Masterbedroom is separate, good size, and has en suite full bathroom and good closets.
The North Side of the building is a courtyard with a huge unused area that is just begging for some kind of capital improvement (Gazebo? Landscaping + Outdoor Grill?) I think the reason the HOA hasn't done anything with the space is because the units the face the courtyard would probably prefer to not have the space used so that it is more quite.
The Units that are ground level take a bit of a hit in price because of their close proximity to the pool and getting noise from swimmers.
Condos
– Large Master with en suite masterbath
– Gas Fireplace in Living room
– Single Level
– Low HOAs
-Central Heating and Cooling
Building
West Knoll Guest Parking Lot
– Recently Remodeled Lobby and Hallways are Bright, freshly painted, and new carpet.
– Great Guest Parking Lot!
– Security Cameras
– Subterranean Gated Parking
-Pool (pool hours?)
-Spa
-HOA Included EQ insurance
Parking is fantastic, with the 7 car Guest Parking lot adjacent to the property right behind the row of Cyprus trees. 2 bedrooms get 2 spaces, 1 bedrooms get 1 space in gated garage.
West Knoll has community Laundry which can be a drag.
Pricing
2 Bedrooms are selling in the $600,000 to $700,00 Range- some of the 2 Bedrooms on the First floor with location discounts are selling for $550,000. The 1 Bedrooms sell for $450,000.
How much are West Knoll condos HOA Dues?
What do the HOA dues at West Knoll cover?
Hot and Cold Water, Trash, Building Insurance, Maintenance
What does the Homeowner have to pay for?
 Electric, Gas, Internet, Cable
Are there any special Assessments?
What is the Pet Policy at West Knoll?
What is the Rental Policy at West Knoll?
CCRs?
Are there any Special Move in Instructions?
Can you have a BBQ on the Balcony?
Who is the Property Management Company?
Are you interested in the Angelino Heights area? Let's chat today, click the button below!