1230 Horn Ave | Horn Plaza
$685,000
Active
1230 Horn Avenue 408 West Hollywood, California
2 Beds 2 Baths 983 SqFt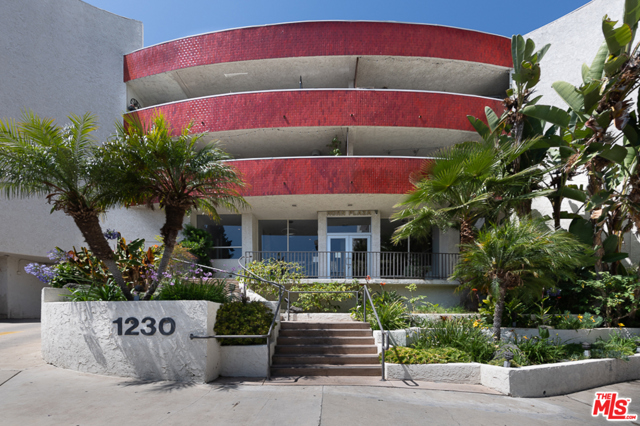 $580,000
Active
1230 HORN Avenue 521 West Hollywood, California
1 Beds 1 Baths 797 SqFt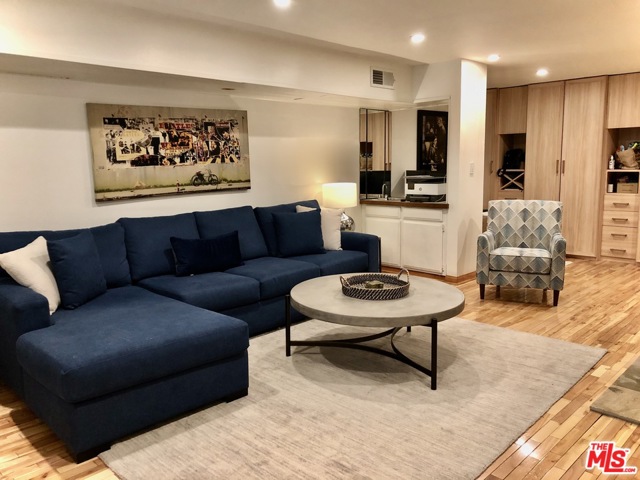 $2,995
Active
1230 HORN Avenue 309 West Hollywood, California
1 Beds 1 Baths 930 SqFt
Horn Plaza
1230 N Horn Ave
Los Angeles CA 90069
Horn Plaza is a hillside, 7-story, 102 condo development in the Hollywood Hills above the Sunset Strip. Built-in 1972, it was converted to condominiums in 1980 by American Capital Corp. There are only a handful of condos in the Hollywood Hills, so this is a perfect stepping stone for a hillside home buyer, or for the long term.
Horn Plaza is on a Hilltop at the end of a cul-de-sac so it is very private and surrounded by mother nature's artwork. The architecture is futuristic, modern, and quirky. Emblazoned Red glazed tiles on the façade grab your attention. The Views from the rooftop deck and some balconies reveal the city's twinkly lights as well as it's perfections and imperfections.
The 80's Marketing for Horn Plaza never let an opportunity pass to make cheesy horn puns. One Ad said "Take the Bull, BUY the Horn" (my favorite), another boasted "The Horn of Plenty". Now I don't mean to horn in on the puns, but if you want to buy, sell, or lease Horn Plaza- pick up the horn and call me!
Just down Horn is the former location of Tower Records.
A new Document by Colin Hanks called "All Good Things Pass" talks about the history of the now defunct record store. The only record store left in LA I can think of is Ameoba. There is a Coffee Bean and Euro Café near Sunset & Horn so you can get yourself a caffeinated reward for walking all the way down the hill.
Horn Plaza is right off the Sunset Strip- each year there is the Sunset Strip music festival, and you have music venues- Whiskey-A-Go-Go, The Roxy, and Viper Room. Down the Road on San Vicente is the London Hotel with its amazing Rooftop Lounge.
Go the other direction and Sunset Plaza shopping center and outdoor cafés are five minutes away.
Horn Plaza is a big complex. It has a complicated network of Elevators and Corridors so it takes a little while to learn your way around. I've gotten lost at least once or twice looking for the pool. The Condos are all moderately sized and a mix of (58) 1BR ranging in size from 800 -1,000 sqft and (44) 2BR ranging in size from 1,000-1,300 sqft. The 1Br go for between $500,000 and $600,000 and the 2brs are selling between $700,000 and $800,000.
Floorplans are all single level. Most Condos have a small balcony. No Formal Entry, walk straight into the living room. Living Rooms and Dining Room are open concept. The Living room has a gas fireplace. The Dining Room comfortably seats 4 and has a trayed ceiling, which is a great place to hang a chandelier. You are allowed to have in Unit Laundry, and most owners have added them in the unit, otherwise, there are community laundry rooms. There is a ton of closet space in the bedrooms which is a big plus. Master bedrooms have a walk-in closet. Galley style kitchens with Electric Ranges.
Turnover Ratio?  5%
Appreciation: 4%
Record Sale: $785,000 7/13/2006
-Heated Pool and Spa. The Pool gets some shade some parts of the day because it faces North. Spa is separate from Pool Area
-Rec Room equipped with: Pool Table, Ping Pong Table, and TV.
-Lobby (Onsite manager M-F 8:00 am-7:00 pm)
-2 Great Dog Runs!
Elevator
Trash Chute
Horn Plaza has excellent guest parking. 12 Guest spots! 1 Bedrooms get 1 deeded parking space, 2 bedrooms get 2 parking spaces. Parking Spaces are a mix of side by side and tandem.
There are  (How many?) community Laundry Rooms in Horn Plaza. The HOA does allow in-unit laundry to be installed in *some* units, it just depends on the waste line size of a particular unit – I think you need 4 inch wide pipes. If you talk with the building manager she knows which condos can and cannot have in-unit laundry. 
I have to say the onsite management does a great job. The manager has been with the building for several years so they know what to do. The HOA has a dedicated group of members who are responsive to the communities needs.
How much are Horn Plaza condos HOA Dues?
What do the HOA dues at Horn Plaza cover?
Water, Trash, Basic Cable, Staff, Building Maintenance, Building Insurance, Reserves
What does the Homeowner have to pay for?
Electricity, Internet, Condo Insurance
Are there any special Assessments?
Yes HOA is spending 1M to renovate Lobby.
What is the Pet Policy at Horn Plaza?
2 Pets Max. 60 Lbs weight limit.
What is the Rental Policy at Horn Plaza?
Lease 1-year minimum. HOA requires owners to deposit 2 months of HOA dues with Management. (about 20% of the condos are rentals)
How much the building reserves?
850K – 900K about 40% to 50% funded
CCRs?
https://www.dropbox.com/s/sfhiew2uf8whxuu/Horn%20Plaza%20CC%26Rs.pdf?dl=0
Are there any Special Move in Instructions?
Move-In Fee $250, M-F 9 am to 5 pm only, sorry no weekend.
Can you have a BBQ on the Balcony?
Who is the Property Management Company?
Are you interested in the Angelino Heights area? Let's chat today, click the button below!