1033 Carol Dr | Carolwood Condominiums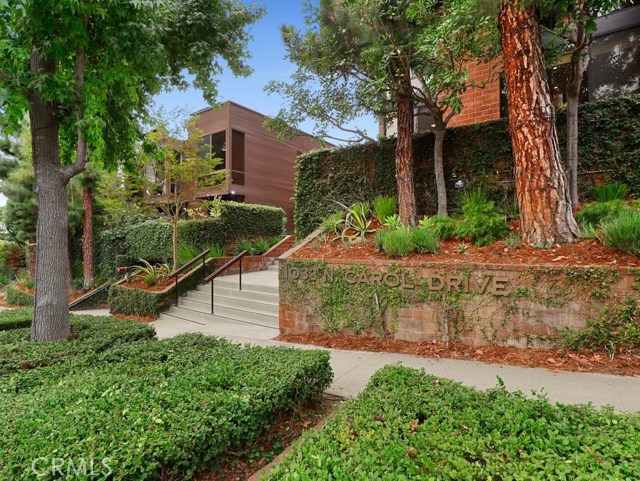 $1,600,000
Active
1033 Carol Drive 106 West Hollywood, California
2 Beds 3 Baths 1,451 SqFt 0.855 Acres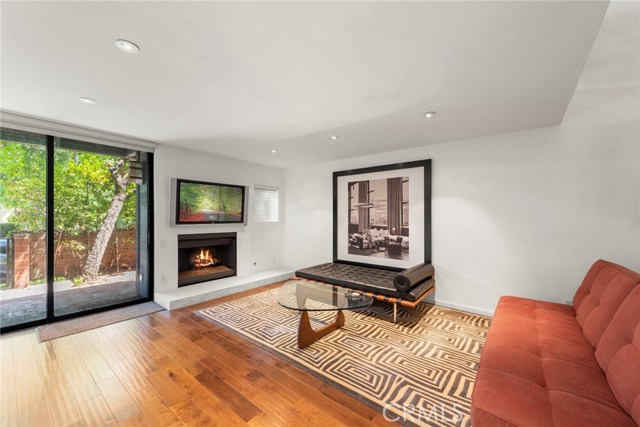 $1,395,000
Active
1033 Carol Drive T5 West Hollywood, California
2 Beds 3 Baths 1,579 SqFt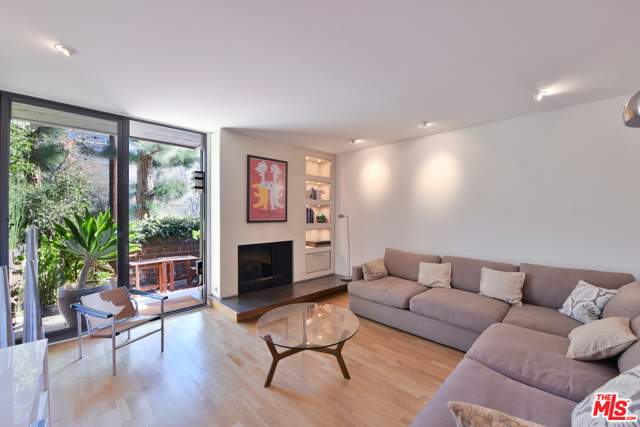 $1,375,000
Active
1033 CAROL Drive T3 West Hollywood, California
2 Beds 3 Baths 1,395 SqFt
No properties found
Carolwood Condominiums
1033 Carol Dr.
Los Angeles CA 90069
1033 Carol Dr. is a 36 unit low-rise midcentury architectural condominium complex in West Hollywood, built in 1975. The building is very well cared for and looks like its new! The HOA does a very good job maintaining the property.
The building is quiet and sophisticated and appeals to owners who want elegance and luxury, and are seeking the right balance of privacy and community.  Many of the condos have had $100,000's in remodels invested in them by their owners. There are a few rentals but most of the condos are used as residences and not rented. Condos in Carolwood rent between $5,000/mo. and $7,000/mo. As is typical of West Hollywood, there aren't many if any kids. Most of the residents are singles and couples who are very affluent, and could afford more but choose to live modestly, or own Carolwood as a second home or vacation home.
Upscale residents enjoy an abundance of open space, in a warm natural setting, with architecture that "shelters without enclosing and defines without limiting" – Ron Goldman.
The Architect behind Carolwood's design is local California Architect Ron Goldman.
Ron Goldman is perhaps best known for his humane ethos and award winning contemporary beach homes in Malibu where he has resided for the past 30 years. Ron has also been an outspoken activist in the communities of Malibu and Santa Monica against large scale developments.
Located in a quiet pocket of West Hollywood in-between Beverly Hills Flats and of Norma Triangle, the Carolwood neighborhood feels more like Beverly Hills than West Hollywood to me. 5 Minutes to West Hollywood Santa Monica Blvd and 10 Minutes to Rodeo Drive. You'll probably be making a trip to your favorite art gallery after closing on a Carolwood Condo, because they have a lot of wall space perfect for displaying art and decorating with mid century furniture.
Owners can walk to social club Soho House, Japanese restaurant ROKU, and celebrity hotspot BOA steakhouse.
Architecture
Carolwood gets its name because it has a lot of wood siding. The trademark of Carolwood developer Murray Weber is wood and brick exteriors. He believed that using a natural finish enhanced enjoyment and increased property value.
LA Times May 21, 1978
A tremendous amount of open space was set aside in Carolwood. Most developers nowadays would try to cram double or triple the number of condos on the same size lot. Carolwood has almost an acre of land. This didn't happen because Ron Goldman is a big proponent of incorporating open space into his designs.
As a result, you find open air hallways, a park-like outdoor courtyard, and plenty of elbow room between your nearest neighbor.
Goldman admits freely his love of skylights and windows. Condos have floor to ceiling mid century windows that get plenty of natural light. Living Rooms have Gas Fireplaces.
Carolwood Site Plan
Carolwood condos range in price from $800,000 to $1,200,000. They are all 2 Bedrooms with square footage ranging from 1,400 sqft to 2,000 sqft so they are quite large. Floorplans are all two bedroom and primarily Townhouses with one flight of stairs. There complex has a mix of (28) Townhouse Floorplans and (8) Single Level floorplans. The eight single floorplans are Condos Numbered: #301, #303, #304, #306, #401, #402, #403, #404. Everything else is a townhouse.
Every condo has a patio or balcony for some private outdoor space. Some of the balconies have views.
Bedrooms have good dimensions and are not right next to each other so there is privacy between them. Many owners utilize one of their bedrooms as a home office.
Kitchens are Galley style. Kitchens aren't very big, but fine for up to two cooks.  There is an informal Dining room off the kitchen that comfortably seats 6.
Masterbathroom Size
Each floorplan has a Powder Bathroom, a full hallway Bathroom and Masterbathroom attached to Masterbedroom. Masterbathrooms have separate tub and shower and double vanity.
– Pool + Spa. 8 Foot Deep end. 
Two Side by side deeded parking spaces for each unit in the subterranean parking garage. Guest Parking?
Laundry is inside. Stacked Washer Dryer in the kitchen. Some owners have moved the laundry into a hallway closet and turn the laundry area in the kitchen into a pantry.  
How much are The Village Green condos HOA Dues?
What do the HOA dues at The Village Green cover?
EQ Insurance, Water, Trash, Common Area Maintenance, Building Insurance, Reserves.
What does the Homeowner have to pay for?
Electricity, Gas, Internet, Cable, and Condo Insurance
Are there any special Assessments?
Yes, each unit was assessed $76,000 in 2018 to pay for new pool and outdoor area, replacing planters, and general maintenance.
What is the Pet Policy at The Village Green?
What is the Rental Policy at The Village Green?
Must own 6 months before leasing. Leases must be one year minimum in length, max number of leases in the building 40% of total condos.
CCRs?
Are there any Special Move in Instructions?
Can you have a BBQ on the Balcony?
Who is the Property Management Company?
Coro Community Management & Consulting
coro4myhoa.com
818 436-0774
Are you interested in the Angelino Heights area? Let's chat today, click the button below!