1940 Highland Ave | Highland Terraces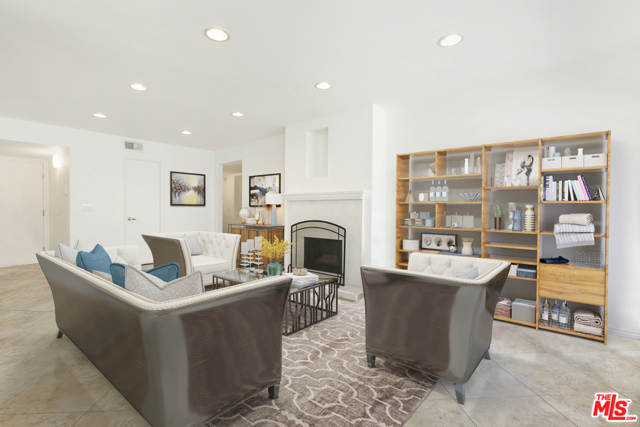 $598,900
Active
1940 N Highland Avenue 23 Los Angeles, California
2 Beds 2 Baths 1,186 SqFt
$3,295
Active
1940 N Highland Avenue 59 Los Angeles, California
2 Beds 2 Baths 1,434 SqFt
Highland Terraces
1940 N Highland Ave
Los Angeles CA 90068
Summary:
Highland Terraces is a trendy and exciting Hollywood Condo built in 1982 by Urbatec and designed by Architect Young Woo at original construction cost $5.6M. The building was updated in 2012 with a 1.7M renovation. The building is the best value for your money for condos in the Hollywood area- selling at $100,000 to $200,000 less than other comparable Hollywood condo buildings like The Hollywood, Hollywood Versailles Tower, Franklin Towers,  W Hollywood, Lofts at Hollywood and Vine, Broadway and the HOA dues are very affordable at $400-$600 a month compared to the high rises that are $1,000 a month plus. There are 81 condos in the building so it falls somewhere in between a small condo building (10-20 condos) and a megaplex (150+ condos) like Cahuenga Tennis club or the Highlands up the street which is an even better value but less walkable.
There is definitely a strong sense of community in the building and you will get to know some of your neighbors. Highland Terrace condos are almost all two bedroom and two baths and are a good size ranging from 1,100sqft to 1,400 sqft.
The building is a three-story lowrise courtyard style building. Sorry, no views- look at some of the Hollywood highrises if the view is a must-have feature but expect to spend quite a bit more. Socialites will enjoy courtyard facing condos where the full-sized pool is the focus of summer and spring activities, while those who value privacy may prefer to face outside where it is quieter. There are a number of trendy hot spots nearby to fill up your evenings and weekends.
Location:
Being located just a block north of world-famous Hollywood Blvd, Highland Terraces is close to one of Los Angeles top tourist destinations- the Hollywood walk of fame. There is constant stream of people walking up and down Hollywood from all over the world, whether they are looking for their favorite star- watching a movie at the Chinese Grauman theater, shopping for gifts to bring home, or going out on the town to some of Los Angeles top nightclubs- there is always something going on on Hollywood Blvd.
One perk of Highland Terraces location is that it is walking distance to the Hollywood Bowl! Parking and traffic jams can be a real drag during Bowl Season, now you don't have to worry about all that. All you have to do is grab your picnic basket and bottle of wine and hoof it. For those of us who don't live in Highland Terraces, I suggest taking an uber or lyft and leave your car at home!
Highland Terraces is close to a MTA Redline subway station at Hollywood and Highland which is great if you are a frequent downtown commuter.
Highland is a busy street, one of my favorite things about Highland Terraces is that it has a second entrance off Las Palmas, this makes it really easy to come and go. One of my favorite local spots is the Lucky Strike Bowling Alley with cosmic bowling in the Hollywood and Highland shopping complex .
The Hollywood and Highland shopping complex has some very interesting architecture with giant elephants on pedestals and Egyptian hieroglyphs. It's a pretty interesting building.
The Gothic architecture of Hollywood United Methodist church is beautiful and always a welcome site coming home.
There are a ton of bars, clubs, and restaurants which is the number one reason many people choose to live near Hollywood Blvd. The clubs are a revolving door changing their names every six months or a year, but the locations stay the same. I personally love the Roosevelt Hotel's pool which is perfect to lounge around during the day or evening on a summer weekend.
Easy access to the 101 freeway makes commuting to the valley easy if you work for a big studio like Warner Bros. or Disney. The historic neighborhood of Whitley Heights is directly behind Highland Terraces, though with its funky winding hillside streets you won't have much of a reason to go there.
Real Estate
Prices made a big jump in Highland Terraces after the renovation by about $100,000- I still think the building is undervalued for what you get. In an average year, there is anywhere between 5-10% turnover, which means about 4-8 condos sell a year. The building is contemporary architecture with angular cubes. There are a couple 1 bedroom units, but almost all the condos are Single Story Two Bedroom and Two Bath. On the top floor, there are several Two Story three bedroom condos with very high ceilings (18 feet) and a loft bedroom up a spiral staircase. Gas stove.
Big closets, spacious living room, and dining areas. The Balconies are smaller than usual so you probably won't use them. Living rooms have a gas fireplace. Master bedroom suite with its own private bathroom, large bedroom space, and a walk-in closet. One thing that I think is weird is there are no doorbells!  Don't ask me why. Central Heating and Air. In unit wash and dryer.
Prices range from 400K -600K
Highland Terraces Amenities
-Full-Size Pool (not heated) with long pool hours, + spa, +outdoor BBQ area
-Gym with new equipment but it's not huge.
-Gated Entry
-Remodeled Lobby
-Elevators (3)
Parking & Laundry
Each condo gets two tandem parking spaces in one of three gated garages. With almost 25 guest parking spaces there is plenty of guest parking! Two entrances- the one on highland in front of the building is the main entrance, and the entry on Las Palmas makes it very convenient to come and go.
Laundry is stacked in the condo.
Home Owners Association
HOA Dues? $400-$600/per month
HOA dues cover?  Trash, Water, Building Insurance, EQ insurance, Common Area Maintenance
HOA dues exclude? Electricity, Gas, Cable, Internet
Any special assessments? Yes, Each Unit was assessed $20,000-$30,000 in 2015. The assessment was financed and adds another $150-$200/mo. to HOAs and runs 15 years until 2027. The interest rate on the loan is 6%.
Pet Policy? 2 pets, dog or cat, no weight restriction or breed restriction.
Rental Policy? Very liberal building renting policy- allows rentals 30 days or more.
EQ Insurance? Yes (HOA votes on it each year). An additional cost of $500 each year, paid twice a  year.
Building Reserves? $225,000
Can I put Satelight Dish? Yes, Consolidated Smart Systems handles installing Direct TV 866-954-3434. Building has ATT uverse for Cable, Sorry no Spectrum
Management company:
Scott Property Management
Ariel Heff & Ivy Soto
310-370-2696
ariel@scottmgmt.com
scottmgmt.com
Real Estate Sign Size Restriction:
22 3/4″ x 7 5/8″
If you have any further questions or if you would like to view this property please call me at (310) 388-7332 or click the button below and I will be in touch shortly.
Are you interested in the Angelino Heights area? Let's chat today, click the button below!