2393 Silverlake Blvd | Mix Lofts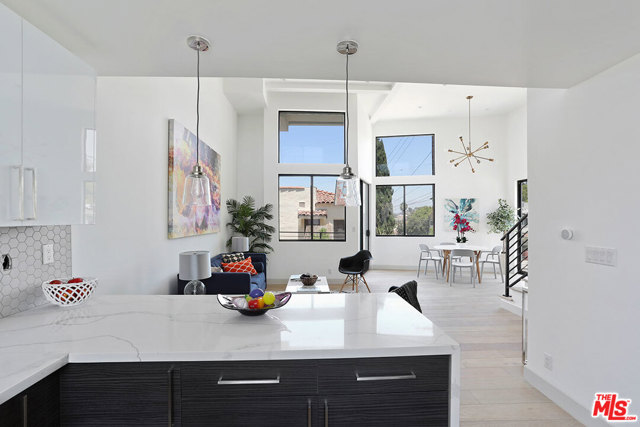 $1,188,000
Active
2404 Glendale Court Los Angeles, California
3 Beds 3 Baths 1,858 SqFt
No properties found
Mix Lofts
2393 – 2399 Silverlake Blvd
Los Angeles CA 90039
Mix Lofts is a 26-unit modern 3-Level townhouse development in Silverlake. Built in 2005, this development was a prototype of small lot ordinance developments to follow. Mix Lofts are condos with an HOA and shared walls. This building is a great way to get into the Silverlake neighborhood if you cannot afford to buy a house for $1.5M.
Mix Lofts are LIVE/WORK Lofts that have flexible floorplans. The Floorplan can be configured into a variety of different ways- it can be 1, 2, or 3 bedrooms. The 2nd Floor (Approx 400 sqft or 35% of total sqft) is 100% flexible space and has a full bathroom to work with.
Mix Loft townhouses have attached two car garages. Located in the Ivanhoe Elementary School District. Low HOAs.
Record Sale? $759,000 (#12) 11/27/2018
All floorplans in Mix Lofts Silverlake are 3-level townhouse style. 2br/2ba range in SQFT FROM 1,000 TO 1,400 SQFT. These condos are currently selling for between $700K-$800K. Lofts #15-#26 face Glendale and have nice street facing views but also get traffic noise.  The Street facing condos have a basement level floor and street entry, so their floorplans differ from interior facing townhouses.
Each townhouse has a modest balcony off the living room, The interior facing balconies don't have much of a view. The original developer flooring was distressed dark hardwood flooring. Many owners have either replaced the flooring or just removed it and polished the exposed concrete. I really like the living rooms with 17-foot high ceilings and big windows that let in a lot of light.
The Developer Kitchen had medium stain cabinets, stainless steel appliances, and granite countertops. Some owners have painted the cabinets and replaced the tile backsplash & countertops to give their townhouse a more custom feel.
The upstairs loft can be fully enclosed and has the best bathroom in the townhouse- so the Lofts are usually used as the master bedroom. Sorry No Walk-in Closet, although you could probably build one on the flex level if you wanted to make that the masterbedroom. The Loft has two reach-in closets. Central HVAC, and laundry inside.
Each Townhouse has a ground level 2 car attached garage. There are 9 Guest Parking Spaces.
Laundry is inside each condo on the 2nd floor Living Room/Kitchen level. Gas Dryers
How much are The Mix Lofts condos HOA Dues?
What do the HOA dues at The Mix Lofts?
What does the Homeowner have to pay for?
 Electric, Gas, Internet & Cable, Condo Insurance
Are there any special Assessments?
What is the Pet Policy at The Mix Lofts?
What is the Rental Policy at The Mix Lofts?
EQ Insurance?
CCRs?
Are there any Special Move in Instructions?
Can you have a BBQ on the Balcony?
Who is the Property Management Company?
Are you interested in the Angelino Heights area? Let's chat today, click the button below!