4411 & 4455 Los Feliz Blvd | Los Feliz Towers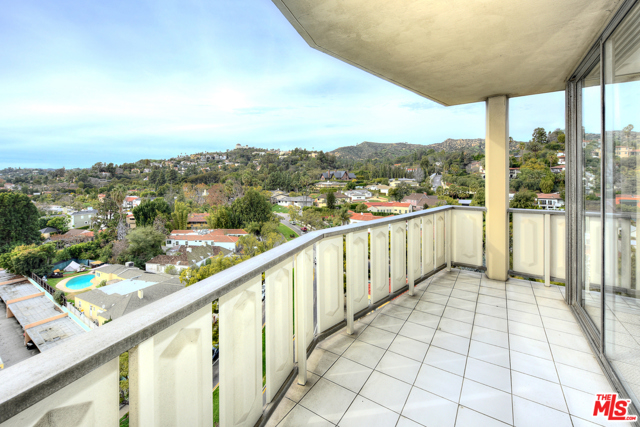 $965,000
Active
4455 Los Feliz Boulevard 1008 Los Angeles, California
2 Beds 2 Baths 1,071 SqFt 2.140 Acres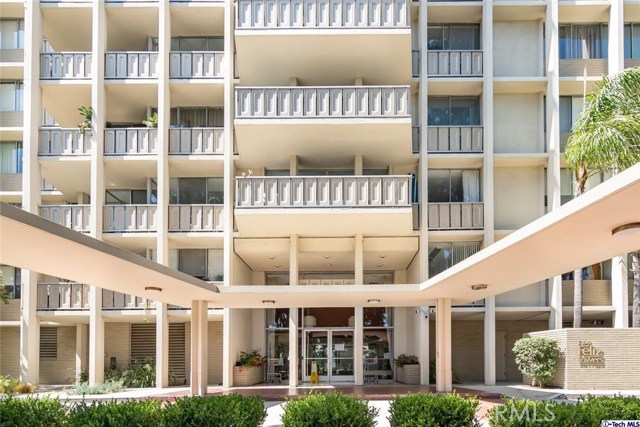 $699,000
Active Under Contract
4411 Los Feliz Boulevard 302 Los Angeles, California
2 Beds 1 Baths 1,005 SqFt 2.140 Acres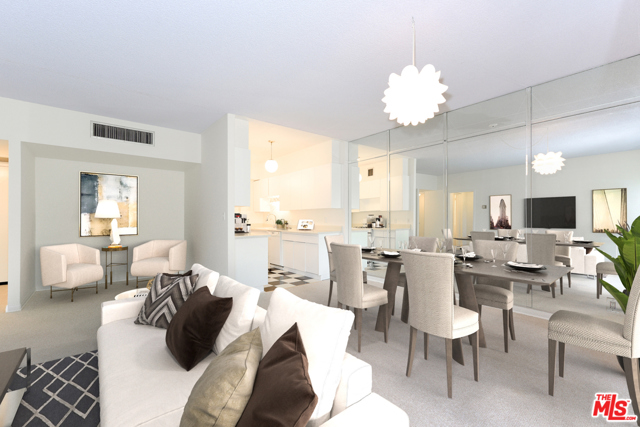 $665,000
Active
4455 N LOS FELIZ Boulevard 204 Los Angeles, California
1 Beds 1 Baths 777 SqFt
No properties found
Los Feliz Towers
4411 & 4455 Los Feliz Blvd
Los Angeles CA 90027
Los Feliz Towers is a 14-story twin-tower highrise in Los Feliz. Built in 1966 by Wilsen Construction & Development Co. at an original cost of $8M, Los Feliz Towers was later converted into condominiums in 1979 by W&K Co. The property sits on 2.15 Acres and is the only Highrise in Los Feliz.
Los Feliz Towers classic 60's midcentury modern architecture is thanks to design firm Daniel, Mann, Johnson and Mendenhall. There are 196 condos total with a penthouse level.
Los Feliz Towers is a mere 5 minutes from Los Feliz Village on Hillhurst. Its location has excellent walkability. There are two grocery stores on Hillhurst: Lassens (2080 Hillhurst) and Albertsons (2035 Hillhurst). Nearby Gelsons and Trader Joes on Hyperion offer more grocery shopping options.
My favorite restaurant in Los Feliz Village is Little Doms. Another great dinner spot, Messhall Kitchen, is on the corner. Need a place to sit and sip with your laptop and finish that script you've been working on? Get caffeinated no matter whatever your bean is- Blue Bottle, Coffee Bean and Tea Leaf, and Starbucks at these coffee thirst quenchers.
Vermont Blvd one block over has Fred 62, another Los Feliz staple. Want to catch a movie? Hip Vista Theater has a blockbuster opening or screening a classic. Debatabley, Frank Lloyd Wrights best LA work: Barnsdale Art Park has art classes, tours, and an outdoor summer movie series.
Griffith Park, larger than New York Central Park, has over 600 miles of hiking trails and paths to explore. Some of my favorite attractions at Griffth are the Observatory, the LA Zoo, and the Greek Theater. Each year the Haunted Hayride puts on a great for the month of October.
Los Feliz Towers has two towers, the West Tower (4455) and the East Tower (4411). The floorplans are all single story. There are 8 floorplans with (3) floorplans ('01,'02,'08) that are 2 bedrooms and 5 floorplans ('03,'04,'05,'06,'07) that are 1 bedrooms. The penthouses are on the 14th floor and each building has 4.
Out of the total 196 condos:
 (8) Penthouse

 2 bedrooms 
 2.5 baths

1,750 sqft – 2,000 sqft

 $1,000,000+
 (48) 2 bedrooms
 1.5 baths

 1,000 sqft – 1,100 sqft

 $700,000-$850,000
 (140)
 1 bedrooms 1 baths

 800 sqft – 1,000 sqft

 $500,000-$650,000
Even number condos face the back, have less street noise, and have views of Griffith Park and Los Feliz Estates. Odd Number condos face Los Feliz Blvd, and have views of Silverlake, Echo Park and Downtown.
Each condo has a ~50 sqft balcony for outdoor space and to enjoy the views. Inside the condos, ceilings are 9 foot high with floor to ceiling sliding glass windows that make the units light and airy.
Kitchens have gas stoves and a maids door. There is a dining room that seats 4-6.
Each bedroom has a reach in closet, sorry no walk in closet. The original ceilings were popcorn, although many owners have smoothed them. The HOA allows wood floors, although flooring can be carpet, wood, exposed concrete or tile.
Record sale:
Penthouse $1,200,000 9/30/2014  #1402
Turnover Ratio?
4% about 8 a year
Los Feliz Towers Amenities
-Olympic Sized Heated Pool and "La Plaza De Feliz" Sun Deck
-Lobby with 24 Doorman/Security Officer
-Storage Room
There are five levels of parking in a subterranean parking garage. One bedroom condos get 1 parking space, and 2 bedroom condos get 2 parking spaces. Guest Parking?
Laundry is community laundry. Is laundry allowed to be installed in the condo?
How much are Los Feliz Towers condos HOA Dues?
What do the HOA dues at Los Feliz Towers cover?
Water, gas, trash, building insurance, staff salaries, reserves and basic cable
What does the Homeowner have to pay for?
Electric, Internet, Cable, Condo Insurance
Are there any special Assessments?
Yes, Building recently installed back up emergency power generators, replaced elevators, repaired concrete, and exterior painting
What is the Pet Policy at Los Feliz Towers?
What is the Rental Policy at Los Feliz Towers?
CCRs?
Are there any Special Move in Instructions?
Can you have a BBQ on the Balcony?
Who is the Property Management Company?
Need more questions answered? Want to see the property? Please call me at
310-388-7332
or click the button below to get started!
Are you interested in the Angelino Heights area? Let's chat today, click the button below!