1645 Vine St | Broadway Hollywood Lofts
$1,900,000
Active
1645 Vine Street 813 Los Angeles, California
3 Baths 2,510 SqFt
$959,000
Active
1645 Vine Street 409 Los Angeles, California
1 Beds 1 Baths 1,570 SqFt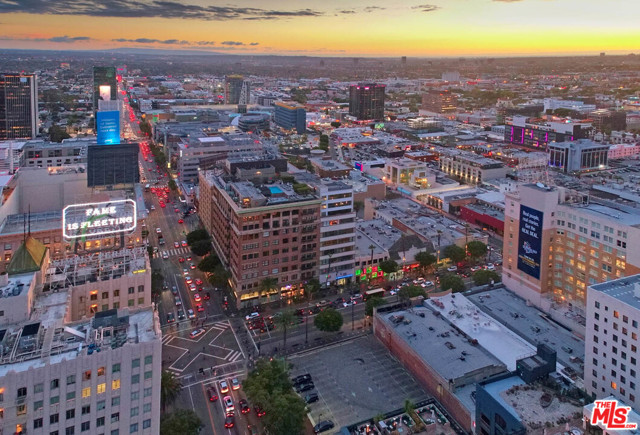 $680,000
Active
1645 Vine Street 513 Los Angeles, California
1 Beds 2 Baths 1,690 SqFt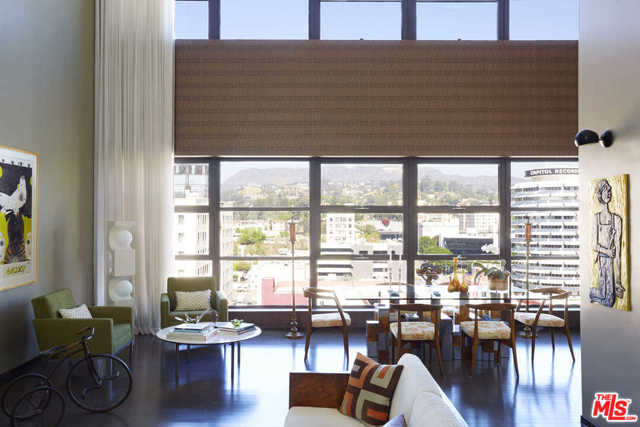 $9,500
Active
1645 VINE Street 1008 Los Angeles, California
1 Beds 2 Baths 2,149 SqFt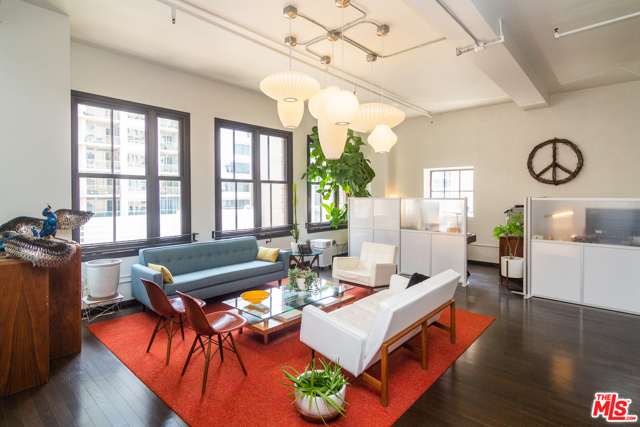 $6,000
Active
1645 Vine Street 402 Los Angeles, California
2 Beds 2 Baths 1,720 SqFt
Broadway Department Store 1951
Broadway Hollywood Lofts
1645 N. Vine St
Los Angeles CA 90028
If you love Old Hollywood as much as New Hollywood- Broadway Hollywood Lofts is the right place for you!
Broadway Hollywood Sign 2005
Broadway Hollywood Lofts is a ten-story 96 condo Historic High-rise in Hollywood. Built in 1928, it housed BH Dyas Co Department Store until 1931 when Broadway took over its 30 year lease. Broadway Lofts was designed by architect Frederick Rice Dorn (1858-1930) in the Beaux Arts style. It has a strong resemblance to the Taft Building across the street which was built in 1923 by different architects. In 1938 Broadway Built a Streamline Modern Addition next store that was designed by Parkinson & Parkinson.
There are two other condo buildings nearby: Historic Hollywood and Vine Lofts is on the North East Corner of Hollywood and Vine, and the W Hotel residences a half block east on Hollywood Blvd.
A new Hollywood Dreamer arrives in Los Angeles, gets off the bus, at the Hollywood and Vine stop, is standing in front of the Hollywood-Broadway.
Broadway Lofts gets its name from the Broadway Department store chain, which had its "Broadway-Hollywood" store there from 193z to 1982. In 2007 the building was converted from an office building to residential lofts by Kor Group. Kor Group did a similar conversion project a year earlier Downtown at Eastern Columbia Lofts.
There will always be people with spread out suburban sensibilities, Broadway owners are not one of these people. Living in the Broadway is like living in a small village, in an urban setting. You eventually get to know all your neighbors who live in the building, while you are socializing in the common areas, at the pool, or waiting for your car.
Owners of Broadway Hollywood Lofts enjoy substantial savings on their property tax because the building has a Mills Act contract. They pay around 1/3 of their normal annual property taxes.
Broadway Hollywood Lofts is located on the famed intersection of Hollywood and Vine.
The Walk of Fame is at your front door. There is so much activity going on in re-invigorated Hollywood, you'll never tire of things to do!
On the weekend catch a movie at ArcLight Theaters, or watch a music concert at the Hollywood Palladium or Music Box Fonda Theater. Feeling in the mood for a musical? The Pantages theater is walking distance and gets all the broadway boxoffice hits. Not to mention nearby Hollywood Bowl and its summer concert series. Magic Castle is just plain cool. The Brickyard Pub, Lucky Strike Bowling.
Want to grab a bite to eat? There are plenty of restaurants nearby:  Katsuya, Chloe,  Beso, Musso and Franks's, tender greens, shop house to name a few.
Or maybe you just need a drink? Drais night club in the W hotel, IO West improv, 33 taps, and Avalon night club are all within ambulation distance.
There is a trader Joe's market at Vine and Selma for groceries. Sunday mornings is the Hollywood Farmers' Market on Ivar. I should be map at them because I parked on Ivar overnight, and rushed to get to my car before 8:00 am, and my car was towed at 6:00 am. Just never park there on a Saturday night.
Starbucks for your morning coffee routine is across the street in ground level of Taft building. Transportation is easy with the Redline Subway station entrance and easy access to 101 Freeway.
The Broadway Hollywood condos are true loft floorplans with no wall separating the bedrooms. Many owners have added curtains, privacy screens, or glass block walls to their bedroom to create separation. The condos are Live/Work so you can do business.
Most of the condos are single level floor plans. Only condos: #1008, #1006, #1005, #1004, #1002,# 909, #813, #814 are multilevel.
One thing I like is the HUGE 15 ft ceilings in the hallways and condos. You get a real "LOFTY" feeling when you are inside this building. I have to say that all the staff are extremely helpful and friendly. There is a big freight elevator, in addition to the main 2 elevators, which makes moving easier. The Freight Elevator is the only elevator that goes to the rooftop where the pool and gym are located.
There are:
1BR (29)

900sqft – 1,250 sqft
 2BR (67)

1,400sqft – 2,200 sqft
Because it's a high-rise, condos facing the North Side and to a lesser extent East Side have great views of the Hollywood Hills and Capital Records building, and Griffith Park and the Hollywood Sign. South view is blocked by Plaza Hotel except for the 10th floor, and West View is blocked by Streamline Modern building.
Kitchens were finished with European style cabinets and Amana Stainless steel appliances. A lot of owners add kitchen islands to customize their kitchens.
Loft Bedrooms have a master bathroom that has a separate tub and shower, double vanity, penny tiles and hex subway tiles.
Condos came standard with exposed concrete floors, however some owners have installed wood flooring.
A handful of condos have a modest balcony, most do not have balconies.
Prices Range from $600,000 to $900,000 for 1BR and $1,000,000 to $1,200,000 for 2BR
Turnover- about 6-8 condos sell each year for 7% turnover ratio.
-Rooftop Pool. The Pool has great views, and is 4 1/2 feet deep. Pool Hours are 6am to Midnight. There are 2 Cabanas, outdoor fireplace between the Cabanas, and SPA on the rooftop as well, with Access to the GYM.
-LOBBY, I love the Tiles and Antiqued Mirrors! Very Art Deco and 1950's
-24/HR Valet
-24/HR Doorman
Laundry Inside, in a laundry closet near front door. The Dryer is ventless.
Entrance to Parking Garage is off Vine in Ally between the Broadway and Hollywood Plaza Hotel. Broadway has Valet Parking Only. Parking spaces are not deed or assigned. 1 Parking space for small sqft condos, and 2 parking spaces for the larger size condos. You pull up into Parking garage from the ally and a Valet will take your vehicle.  There are two Car Elevators that take your car to the two sub-basement parking levels, or the two parking levels on the 1st and 2nd floors. There is NO GUEST PARKING at the Broadway Hollywood Lofts. Overnight parking is available at a ramp down the street for $10 overnight.
How much are Broadway Hollywood Lofts condos HOA Dues?
$1,000 -$1,800/mo. (Don't forget the Mills Act Savings)
What do the HOA dues at Broadway Hollywood Lofts cover?
What does the Homeowner have to pay for?
Are there any special Assessments?
What is the Pet Policy at Broadway Hollywood Lofts?
What is the Rental Policy at Broadway Hollywood Lofts?
EQ Insurance?
CCRs?
Are there any Special Move in Instructions?
Can you have a BBQ on the Balcony?
Who is the Property Management Company?
Action Property Management
800-400-2284
Front desk Phone Number?
323-463-2487
If you are ready to see properties like the Broadway Hollywood Lofts or if you have any other questions, you can call me directly at (310) 388-7332 or click the button below and I will be in touch!
Are you interested in the Angelino Heights area? Let's chat today, click the button below!