7062 Hawthorn Ave | The Hollywood Lofts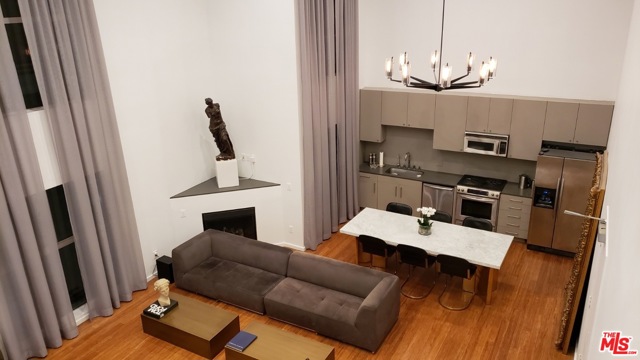 $779,000
Active
7062 Hawthorn Avenue 102 Los Angeles, California
2 Beds 2 Baths 1,110 SqFt 0.233 Acres
No properties found
The Hollywood Lofts
7062 Hawthorn Ave
Hollywood CA 90028
7062 Hawthorn Ave is an 18-unit loft style condo building in Hollywood. Built in 2007, by Afco Development, these modern Loft Style condos have soaring 18-Foot high ceilings and humungous living rooms. The Exterior has a bling factor owing to the shiney stainless steel panels that reflect sunlight throughout the day. Big windows bring in lots of Natural light. You can walk to one of my favorite Old Hollywood Spots- the Roosevelt Hotel! Low HOA dues.
Record Sale? $738,000 #301 5/31/2018
Turnover?
Appreciation?
All floorplans in 7062 Hawthorn are Townhouse LOFT style floorplans, with a large living level, and a steel staircase that leads up to an open loft bedroom. Floorplans are 2BR/2BA and range in SQFT from 1,100 to 1,200 SQFT. Prices range between 700K to 800K.
The '01 and '06 stacks face the street. The '03 and '04 stacks face the back. '06 stack is the smallest stacks for condos at 950 Sqft. The Windows are great in this building- they bring in a lot of natural light. The 18-foot ceilings create quite a dramatic effect right when you walk in the front door. Each condo has a medium size balcony. Original developer finishes include strand woven bamboo hardwood flooring on the first level and industrial carpet in the lofts. I don't like the industrial carpeting, I would change it but that's just me. Modern finishes in bathrooms and Kitchens which are open. The developer used colorful glass mosiac tiles in both those areas. Owners can have some fun choosing different overhead lighting in the living rooms, the original developer finishes are hanging globes but I have seen owners put in all kinds of different things. Window Treatments can get quite extravagant if you want to block out any prying eyes. I really like some of the shears I have seen some owners install. The loft can be enclosed if you want it to feel more like a traditional bedroom and want more privacy from the Living Room. The loft has the biggest bedroom, but the downstairs bathroom is larger so either bedroom works as a master bedroom. There are gas Fireplaces in the living rooms. Central HVAC.
Each condo gets 2 parking spaces in a gated garage. There are 9 total guest parking spaces!
Laundry is inside each condo in a stacked laundry closet underneath the stairs
How much are The Hollywood Lofts condos HOA Dues?
What do the HOA dues at The Hollywood Lofts cover?
What does the Homeowner have to pay for?
Are there any special Assessments?
What is the Pet Policy at The Hollywood Lofts?
What is the Rental Policy at The Hollywood Lofts?
EQ Insurance?
CCRs?
Are there any Special Move in Instructions?
Can you have a BBQ on the Balcony?
Who is the Property Management Company?
Are you interested in the Angelino Heights area? Let's chat today, click the button below!