2220 & 2222 Avenue of the Stars | Century Towers
$6,900
Active
2222 AVENUE OF THE STARS 704 Los Angeles, California
3 Beds 3 Baths 2,000 SqFt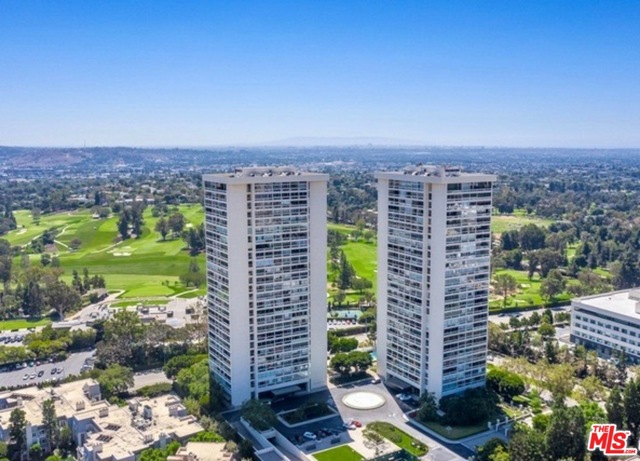 $6,500
Active
2222 Avenue Of The Stars 805 Los Angeles, California
2 Beds 2 Baths 1,339 SqFt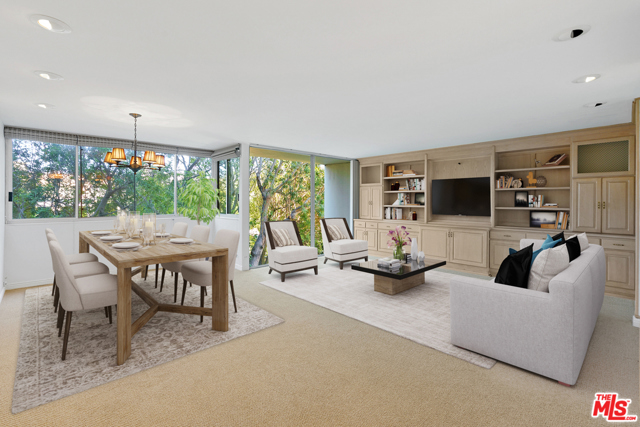 $3,800
Active
2222 Avenue Of The Stars 202 Los Angeles, California
1 Beds 1 Baths 901 SqFt 4.082 Acres
Century Towers
2220 & 2222 Avenue of the Stars
Los Angeles CA 90067
Century Towers is a 27-story luxury high rise in Century City. It has two towers: 2220 & 2222 that combine for a total of 320 condos. Built in 1964 by developer, and Century City founding father, William Zeckendorf at a cost of $13M- Century Towers was Century City's first residential building.
The towers were designed by internationally renowned architect I.M. Pei, although Pei wasn't famous yet at that time.
Century City Development meeting, L-R: I.M. Pei, Minoru Yamasaki, Pierto Belluschi, Frederick J, Welton Beckett
I.M. Zeckendorf and Pei went way back. Zeckendorf hired Pei fresh out of Harvard and gave him his first architect job. Pei and Zeckendorf then became friends and had a prosperous relationship for two decades building public housing projects all over the country. The two were quite the odd couple- Zeckendorf was a larger than life character, loud and gruff, while Pei was short, soft-spoken, and an architect who could have just as easily been an artist instead. Pei was the perfect Ying to Zeckdorf's Yang.
I.M. Pei is a modern architect and was profoundly influenced by Le Corbusier in his youth (who he met briefly during college), Bauhaus, as well as free thinker Frank Lloyd Wright. I.M. Pei designed Century Towers in the midcentury modern style. Pei is most well-known for his glass pyramid addition to the Louvre. You can see some of Pei's other works right here in Los Angeles with the US Bank Tower Downtown, and the Former CAA Headquarters in Beverly Hills, now occupied by Sony.
1966 Advertisement for Century Towers Apartments.
Century Towers were originally built as apartments. Advertisements at the time said that the towers offered the "utmost in Luxury", and were "Beautiful to look at, beautiful to live in!".
Welton Beckett showing his Masterplan to Fox Studio Execs Edmond Herrscher and Lew Schrieber (1958)
Welton Beckett's masterplan for Century City envisioned a space-age metropolis with a full-time population of 12,000 residents.  The ambitious plan called for 18 modern high-rise towers to be spread out on the southern residential portion of the site. Becket is pointing to one of those planned residential towers above. Century Towers was supposed to be the first of many residential highrise towers in Century City. The next Highrise that was built was Century Park East (CPE) which was finished two years later in 1966. Condos in Century Park East are smaller in size than Century Towers, have no in-unit laundry, but are more affordable. Beckett passed away in 1967 before he could see the final build-out of Century City. After Beckett's passing, the path of development for Century City changed directions and no more of the residential towers were ever built.
In 1972, Century Towers was converted into condominiums by S Jon Kreedman & Company, a prolific real estate syndicator and financier, who would later go on to develop Le Parc. At about the same time, Century Park East was undergoing a condo conversion by Urbanetics Financial Corp. There was a condo conversion craze in the 70's. It wouldn't be until 2009 that another highrise condo was built in Century City, the newest addition to the residential skyline- The Century.
Century Towers is located at the intersection of Avenue of the Stars and Pico Blvd. Le Parc condominiums were built around it. To the south is the great public park the Cheviot Hills Recreation Center and Rancho Park Golf Course. 20th Century Fox still occupies lot across the street. Walkability is low, so most of the errands will need to be delivered or driven.  There is a Ralphs and CVS at the corner of Pico and Beverwil for everyday needs as well as the Gelson's in century city mall. Westfield Century City has a great AMC movie theater as well as shopping galore. Century City is squeezed between Beverly Hills and Westwood, so residents of Century Towers have all the amenities that these cities have to offer close at hand.
Century Tower's floorplans are all single story. There are 27 floors, prices rise on higher floors as views improve. Floorplans range in bedroom count from 1 Bedrooms to 3 Bedrooms and vary in size from 850 sqft to 2,200 sqft. The larger condos are about 300-500 sqft larger than nearby Century Park East.
(54) 1 Bedrooms

850 sqft – 1,000 sqft

 $500,000 to $750,000
 (180)  2 Bedrooms

 1,300 sqft -1,600 sqft

 $1,000,000 to $1,400,000
 (64) 3 Bedrooms

 1,600 sqft – 2,200 sqft

 $1,000,000 to $1,800,000
 (7) Penthouse (28th floor)

 2,400 sqft – 3,000 sqft

 $2,500,000 to $3,500,000
 (25) Maids (all on 1st floor)

 250 sqft

 $250,000
Every condo has at least one balcony, some condos on the corners have two balconies. Many owners over time have enclosed their balconies to add additional interior space.  Century Tower floorplans have an open concept with combined living room (~400 sqft) and dining room (~150 sqft) areas so you get a big open room effect. This effect is really awesome in conjunction with City and Ocean views that condos on the higher levels possess. On clear days you can see Catalina or Mount Baldy. You can see everything from floor to ceiling glass windows. Dining rooms comfortably seat six dinners. Bedrooms in the two and three bedroom floorplans are side by side. There is a master suite that has its own private master bathroom and closet. The original floorplans have small master closets. Many owners have modified their condos layout to create a larger 8×6 master walk-in closet. They do this by taking space from the 2nd bedroom next store.
Original Kitchens in Century Tower where galley style, which some owners have kept. The advantage of the wall between the kitchen and the living room is that you don't see cluttered counters or the dirty dishes. A lot of owners who have modern tastes just do away with the wall between the kitchen and living room and add a big island. The wall is not structural so it can easily be removed. This makes the living room area feel even bigger, and add an informal eating area with some bar stools around the island counter. Kitchen appliances are all electric- electric stoves and ovens. Laundry is in the unit. Central Heat and air.
Turnover: 4% or about one a month
Appreciation: 4%
Record Sale: $4,000,000  2/4/2016 (Penthouse) 
Olympic Size Heated Swimming Pool (Pool hours 7 am to 10 pm)
(2) Elevated and Lighted Tennis Courts
Fitness Center (Located in the West Tower through a door near the Pool)
Guard House & 24-hour Valet Parking
Each condo gets 2 parking spaces in an underground parking garage. Parking is Assigned by management and not deeded. Valet is available.
In Unit Laundry. Space for a stackable machine in the kitchen or in a hallways closet by entry door.
How much are Century Towers condos HOA Dues?
approximately $1/sqft. Ranges from $1,000/mo. -$2,000/mo.
What do the HOA dues at Century Towers cover?
Water, trash, Time Warner Basic Cable, common area maintenance, building insurance, Reserves, staff salaries
What does the Homeowner have to pay for?
Electric, Condo Insurance, Internet
Are there any special Assessments?
What is the Pet Policy at Century Towers?
 1 pet, 25 lbs weight limit.
What is the Rental Policy at Century Towers?
Must owner-occupy for a minimum of 1 year prior to leasing
CCRs?
Are there any Special Move in Instructions?
Can you have a BBQ on the Balcony?
Who is the Property Management Company?
*HOA doesn't allow weekend open houses, showings are by appointment
Do you want to see this incredible building and all of its amenities? Please contact me directly at (310) 388-7332 or click the button below and I will be in touch shortly!
Are you interested in the Angelino Heights area? Let's chat today, click the button below!