118 S Clark Dr | Clark Villas Condos
118 S Clark Dr Condos For Sale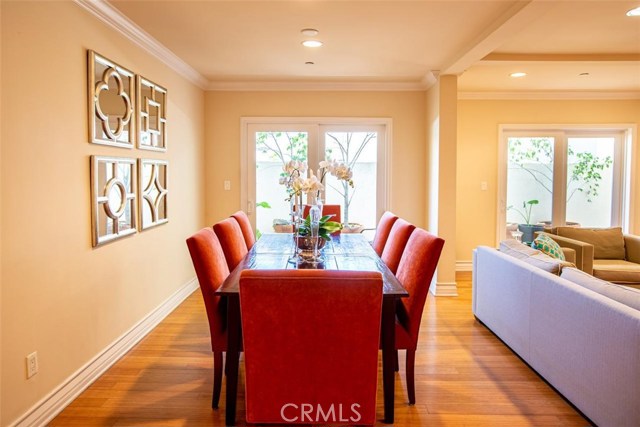 $1,450,000
Active
118 S Clark Drive 105 West Hollywood, California
3 Beds 3 Baths 2,054 SqFt 0.396 Acres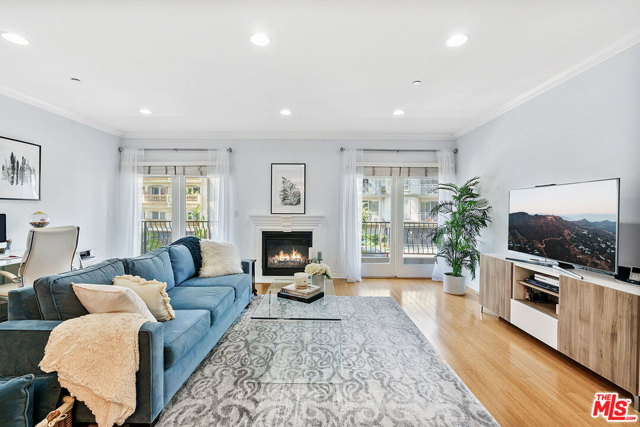 $1,249,000
Active
118 S Clark Drive 201 West Hollywood, California
3 Beds 3 Baths 1,685 SqFt
118 S Clark Dr Condos For Lease
No properties found
Clark Villas
118 S Clark Dr
Los Angeles CA 90048
Clark Villas is a 4 story, 23 unit, newer construction condo building in the Beverly Center Neighborhood. Built in 2004, these condos are all 3 Bedrooms 3 baths, with traditional finishes inside. It's a no-frills building, with just a gym, elevator, and taciturn lobby. This keeps HOA dues low at only $400/mo.
Flat streets with sidewalks, no permit parking, and lots of restaurants, grocery stores (Beverly Hills Bristol Farms, Beverly Hills Ralphs), and coffee shops (coffee bean, Blue Bottle, Starbucks) make this very walkable. The neighborhood is quiet and safe. 3rd street, Beverly Blvd, and Robertson are the main pedestrian Blvds. The main attractions are the Beverly Center shopping mall and adjacent Beverly Connection, which has a target and Nordstrom Rack, and Cedar Sinai Hospital.
Turnover Ratio: 2-3 condo a year 8%
Record Sale: $1,265,000 10/13/2017
Appreciation: Too Soon to tell
All floorplans in Clark Villas are single story and 3br/3ba with sqft ranging in size from 1,600 sqft to 1,800 sqft.
The Penthouses have the same layouts as floors below but each Penthouse has their own private rooftop deck that has a staircase leading up to it directly from the living room.
The original developer finishes in Clark Villas give a nod toward traditional styling with crown molding, recessed panel cherry wood cabinets and granite countertops in the kitchens and bathrooms, and lots and lots of travertine. I really like the clamshell sink in the powder rooms. They are a hoot. The developer went full steam ahead and outfitted kitchens with Stainless Steel Viking appliances which are a nice upgrade.
Original developer flooring was eco-friendly bamboo. Some owners have restained the floors or changed them. Bedrooms came with Berber carpeting. The Living room and dining room are combined into one big room, the dining room has a spot for a chandelier, and there is a gas fireplace in the living room.
Each condo has a master bedroom suite, complete with master bath (double vanity, separate tub and shower) and walk-in closet.
Pricing:
1-3 Floors

 $950,000 to $1,100,000
Gym
Rec Room
Rooftop Area
Elevator
Each condo has two deeded parking spaces in a subterranean garage. There are 12 guest parking spaces. Spaces are tandem
Laundry is inside each condo in a laundry room.
How much are the Clark Villas condos HOA Dues?
What do the HOA dues at the Clark Villas cover?
Water, Trash, Building Insurance, Common Area Maintenance
What does the Homeowner have to pay for?
 Electric, Gas, Internet & Cable, Condo insurance
Are there any special Assessments?
What is the Pet Policy at Clark Villas?
What is the Rental Policy at the Village Green?
EQ Insurance?
Yes. Owners are billed one time a year for EQ Insurance (not included in HOA dues)
CCRs?
1 BRS $400/mo. 2 Brs $450/mo.
Are there any Special Move in Instructions?
Can you have a BBQ on the Balcony?
Who is the Property Management Company?
Are you interested in the Angelino Heights area? Let's chat today, click the button below!