118 N Kings Rd | Eleven Eight Kings Road Condos
118 N Kings Rd Condos For Sale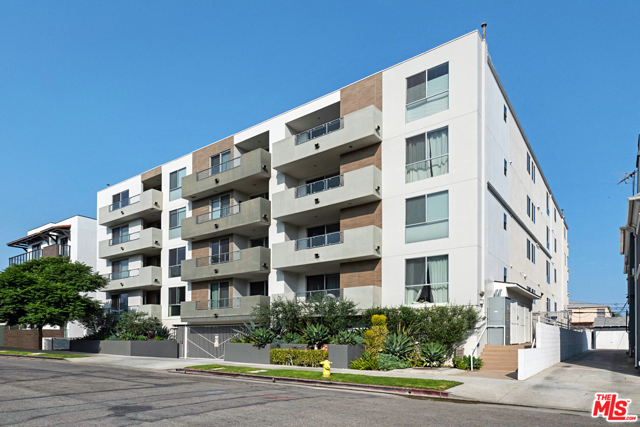 $1,225,000
Active
118 N Kings Road 304 Los Angeles, California
4 Beds 4 Baths 1,621 SqFt 0.322 Acres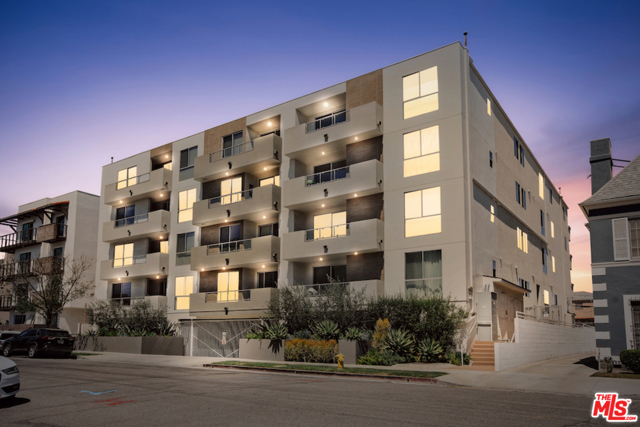 $1,139,000
Active
118 N KINGS Road 405 Los Angeles, California
3 Beds 3 Baths 1,430 SqFt
118 N Kings Rd Condos For Lease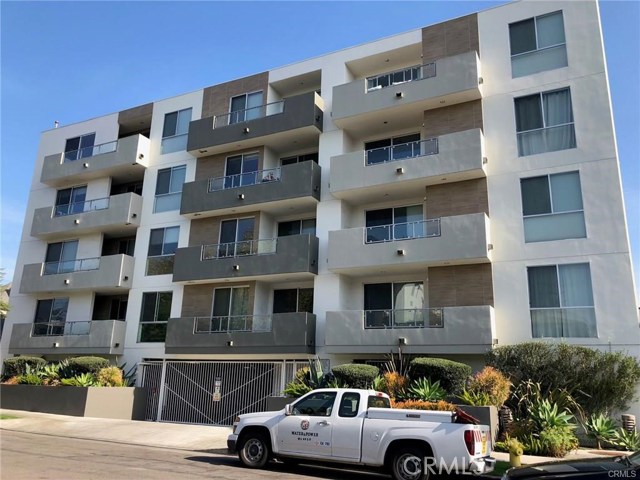 $4,000
Active
118 N Kings Road 302 Los Angeles, California
3 Beds 3 Baths 1,414 SqFt 0.322 Acres
Eleven Eight Kings Road Condos
118 N Kings Road
Los Angeles CA 90048
Built in 2013, this brand new low rise condo building in Beverly Center/ West Hollywood Adjacent area has spacious THREE bedroom units with excellent modern finishes and low home owner's dues. Buyers of Eleven Eight Kings road get the maximum bang for their buck inside their unit and  don't waste money on fancy high cost amenities like a pool or gym which they wouldn't use or don't want.
Eleven Eight Kings is located in the Miracle Mile, Beverly Grove, Beverly Center neighborhood of Los Angeles and is adjacent to West Hollywood. The neighborhood is a mix of apartment buildings, single family homes and condos. The location is extremely walkable, just steps from great dinning at some local favorite restaurants on 3rd and Beverly like Kings Road Cafe, Bao Dim Sum house (I love Dim Sum!),  Joans on Third and Farmers Market. For health and fitness you have super cool/historic cross training Easton Gym nearby.  Of course, there is the Beverly Center and Beverly Connection for all your shopping needs. It's Friday or Saturday night and you need something to do? Swing by The Grove for date night and catch a movie. You'll love living by one of my favorite parks in Los Angeles, Pan Pacific Park, pack your picnic basket and enjoy a beautiful sunny day. And there is a New Trader Joe's that recently opened down the street at the corner of 3rd and Fairfax.
Eleven Eight Kings houses 21 units within its walls. Standing five stories tall-the ground level has a lobby and the gated parking garage. The second floor has 6 units, then each floor thereafter has 5 units a floor, and the fifth floor is the penthouse level.  One thing that makes Eleven-Eight Kings really unique is that it's all three bedroom units. There is one two bedroom (205) and one four bedroom (304), but the rest of the units are three bedrooms  and three baths. The units are very spacious, ranging in size from 1,400 sqft to 1650 sqft.  The 4th floor and Penthouse  have city light and Hollywood Hills views.
Eleven-Eight Kings was developed by the Wiseman brother's, based in Santa Monica. They have a long history of developing buildings on the Westside and a good reputation in the brokerage community.
This property has great curb appeal especially if you like contemporary. The building color pallet is white, grey and faded browns which complements the aluminum of the railings, chrome door handles and fixtures, and sliding glass balcony doors. From the outside you might assume this condominium building is like everyone else, but its different.
Courtyard
 When you go inside you quickly discover there is a courtyard and atrium, open air hallways, and a secret roof top patio on the 4th floor, which makes a great hang out spot during the day or the evening.
What I really love:
Kitchen
 The modern kitchens, the space, the balconies and view
Masterbedroom Window
 The extra big window in the masterbedroom.
Finished Walk In Closet
 Walk-in closets in the masterbedroom,
Master Bathroom
 En suite masterbath, having three bedrooms! in unit laundry, and the top notch finishes, like the beautiful hardwood floors.
Lobby
I do have a few minor gripes, but overall this is a wonderful property. One thing I don't like is that the elevator Mechanical room is right next to the front entry- there is noise when the elevator goes up in a down- but I guess this is probably the best place to put it since it is away from the units. The lobby does not have room for a sitting area to receive a guest but it seems like  most people don't care about that nowadays, you can either dial the number on the intercom or call the owner's cell phone.
Third Bedroom of a unit in Eleven-Eight Kings
The 2nd and 3rd Bedrooms are a bit small for bedroom dimensions, but this is the trade-off you have for getting 3 bedrooms instead of two.
Second Bathroom
I wish the developer had used two different finishes for the 2nd and 3rd bathrooms- they are identicle in a lot of floorplans and I would have liked for them to be different.
Lobby
-Roof Terrace on the 4th Floor
-Recreation/Game Room
Elevator
Trash Chute
Each condo has in unit Laundry. 
There is a ground-level gated garage that has a street entrance off Kings. Each condo gets 2 tandem parking spaces. 
How much are 118 N Kings Rd Condos HOA Dues?
$400-$450/mo. This is a low HOA building
What do the HOA dues at 118 N Kings Rd Cover?
Water & Trash, Property Management, Reserves, Building Insurance, Common Area Maintance
What does the Homeowner have to pay for?
Electric, Gas, Internet, Cable, Condo Insurance
Are there any special Assessments?
What is the Pet Policy at 118 N Kings Rd?
What is the Rental Policy at 118 N Kings Rd?
What are the reserves at 118 N Kings?
CCRs?
Are there any Special Move in Instructions?
Can you have a BBQ on the Balcony?
Who is the Property Management Company?
Are you interested in the Beverly Center area? Let's chat today, click the button below!